Ternio Switch
The TernioSwitch mobile app allows your agents to stay connected to your customers as well as to your company's entire team from anywhere. Industries such as banking, healthcare, aerospace, real estate and IT find the TernioSwitch to be an invaluable tool for delivering the highest level of customer support.
Take your agents and Cloud Contact Center platform mobile in a matter of minutes.
Admins now have these powerful new tools at their disposal.
Flexibility
Ability to add one or more agents to the TernioSwitch with a click of a button.
Control
Ability to add or remove Admin access for your team ​directly from the dashboard.
Visibility
Admin Map View with agent locations so that you can see the agent location at a glance.
Reporting
Location based GPS Call Reports ​-showing Dispositions, Location, Notes and more.
Insight
Real-time Agent Monitoring & Recordings​ from in the office, or out in the field.
Economical
$25/user per month with a one time $1000 setup fee per business unit.  Enterprise pricing upon request.
Salesforce integration
An exciting new feature that the TernioSwitch offers is that agents can now use their Salesforce mobile app to call any of their leads.  This will automatically call out from the TernioSwitch allowing all of their calls to be tracked and recorded with all of the Contact Center analytics and reporting available.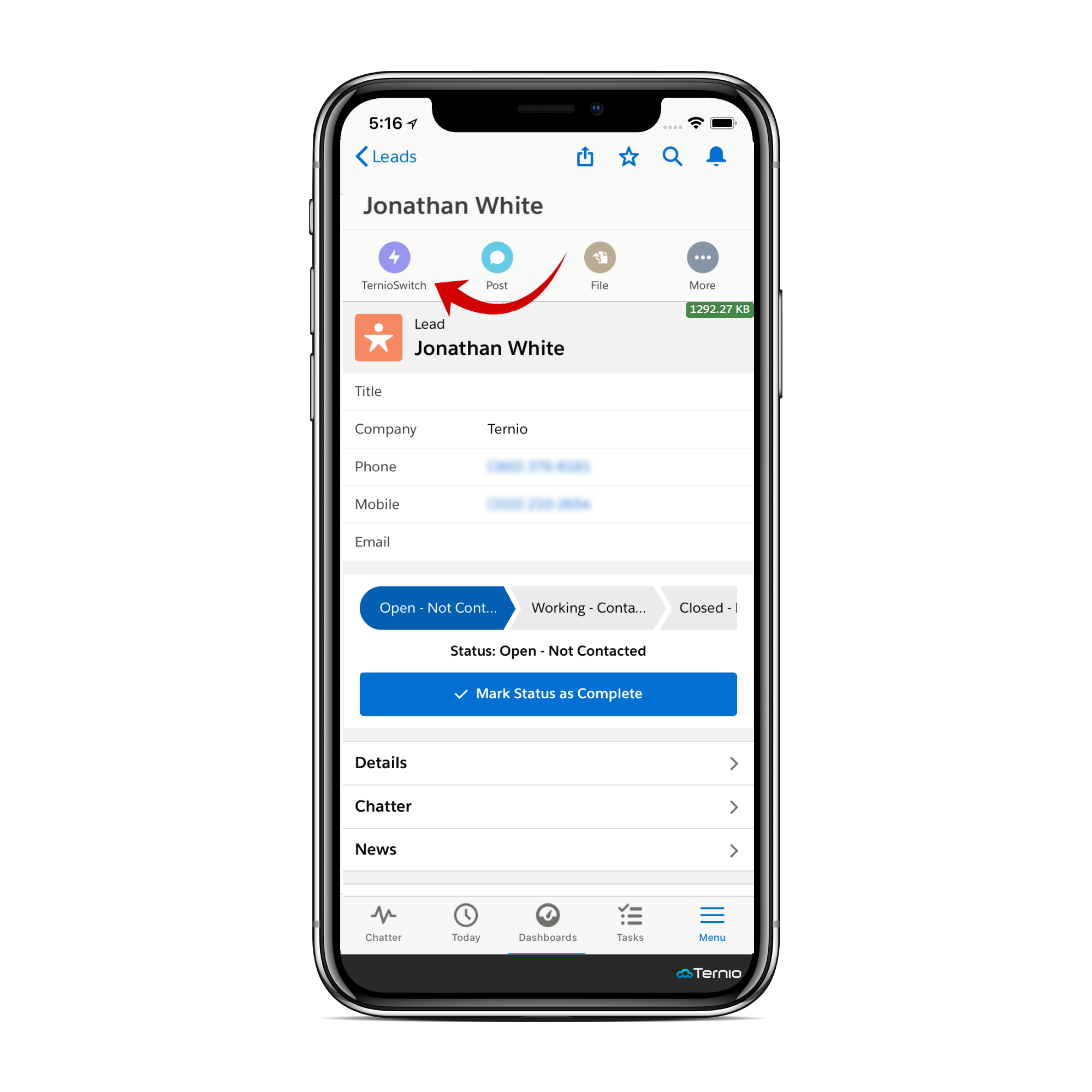 An Innovative Aerospace Company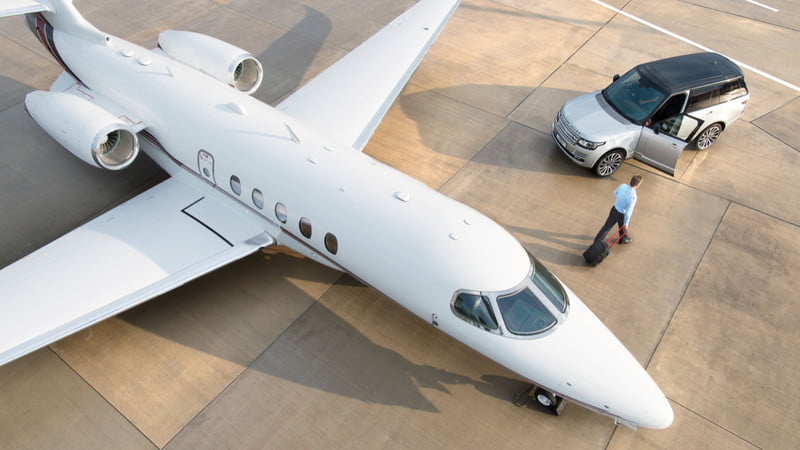 DO YOUR COMPANY'S DIFFERENT DEPARTMENTS HOLD SOME KNOWLEDGE THAT MAY BE USEFUL TO YOUR SALES OR SUPPORT TEAM?
Challenge:
This aerospace company knew it wanted to use the TernioSwitch for after hours sales and support, but they had some other ideas as well. The challenge they recognized was that each division in the company held the answer to specific questions or problems that customers where asking, but they weren't sure how to tap into this until they learned about the TernioSwitch.  Many of their workforce roamed throughout their facility and were rarely just in their office. The question they asked- was there a way of routing calls to individuals and teams who work all over the facility to immediately assist one of these high value customers?
Solution:
Most companies use traditional call centers for their customer support or sales. For the most part, this works great. But, there are many applications were a mobile solution could add a depth of knowledge and an immediate response in supporting the customer experience and even assist in closing sales. This particular aircraft company is a perfect example of this. The first thing the company needed to do was to clearly segment each division of their company into their particular specialty. In this case the groups included sales teams, mechanics, engineers, legal, finance, etc. Then all of the teams downloaded the TernioSwitch app onto their own mobile phones, and simply logged in when they came to work.   Once this was setup, the call center could easily conference in or transfer to the specific group or individual that was available where they could immediately address the issues, concerns, questions or sales inquiries directly with the customer- all of this occurring in seconds.
The implementation was a success.
"Our values of innovation and service rely on the technologies offered by our strategic partners (which you are now one of)"
R. – V.P. Information Technology