Custom Application Development
Custom Development
There's no such thing as a perfect "out-of-the-box" CX solution. No matter what configuration you're promised, whether it be cloud-based or on premise, there's always going to be the need for customization. With customization you're able to achieve significant business and technical advantages in terms of operational efficiencies and in delivering unique customer experiences. Frontline Services offers custom application development supporting automation of repetitive tasks, facilitating collaboration, access to critical data, monitoring and reporting, ensuring data security, and maximizing your technology investment.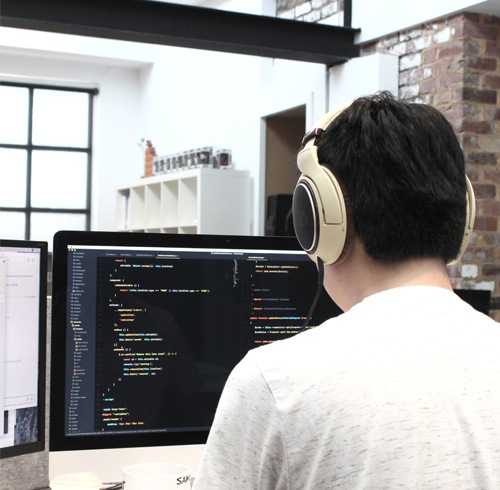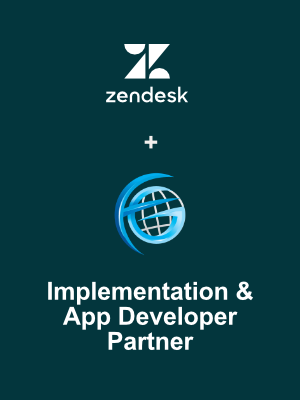 The Frontline Agent Console for NICE inContact Integration into Zendesk
Available to agents with "Talk – Partner Edition" seats
Frontline Group has had the opportunity to partner with Zendesk since 2014. Our dedicated team has gone through Zendesk's in-depth training program and are certified to do implementations. We are also positioned as Development and CIP partners, as well as Resellers. We know and appreciate the Zendesk platform—and even use it regularly in our own BPO, Frontline Call Center.
For the last 5 years our developers have been working on the NICE inContact CTI Console for Zendesk, which is designed to seamlessly embed the NICE inContact Agent interface within Zendesk.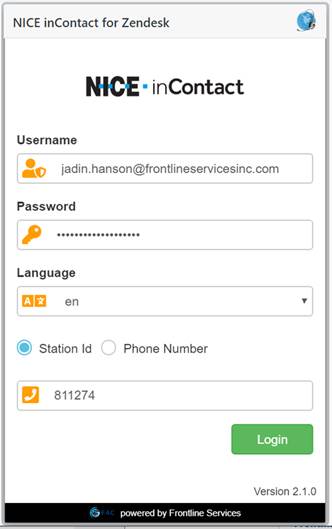 How it works: 
As soon as an agent receives a call through NICE inContact, the app searches the Zendesk database for the caller's phone number or another customized metric. If a match is found it will open an existing ticket, create a new ticket, or display the user page depending on the chosen settings. The console sits within the Zendesk platform and merges the need for multiple tabs or toggling between two windows.  Integrating industry leaders in Cloud Contact Center and Helpdesk Software Solutions has never been so easy.
Support for NICE inContact channels such as voice, chat, email, voicemail, and work items.

Omnichannel Session Handling!

Transfer and conference contacts to other agents, skills, or external destinations.

Automated Outbound dialing (Personal Connection)

Automatic Zendesk account search via phone number / ticket creation / user creation.

Custom Field Mapping can memorialize inContact contact details into ticket fields, and comments.

Automatic Call Log creation and access from Zendesk tickets.
Customize every channel of interaction to deliver the workflow that works for your team

Reduce the number of windows needed by having their agent console directly inside Zendesk

Decrease average handle time by automatically finding your customer's information and displaying this to your agents' screen as the contact starts

Improve after call work time by automatically updating your Zendesk tickets with the contact information and dispositions selected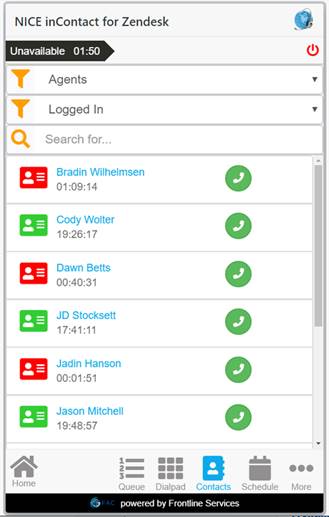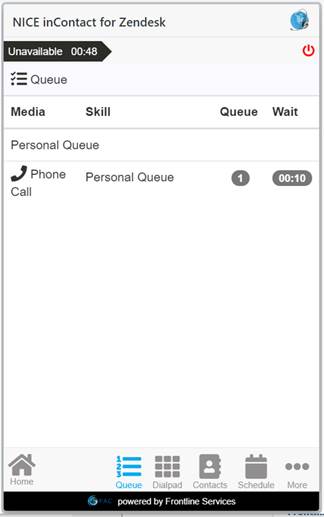 Install and begin using within hours

Manage your own integration with custom field mapping for every channel

Easily import new users without needing to manage separate logins
"The Frontline Agent Console has simplified our workflows by allowing engineers to answer calls without leaving Zendesk. The integration is seamless!"
-Justin Federico
Director, Global Support and Services
Kemp Technologies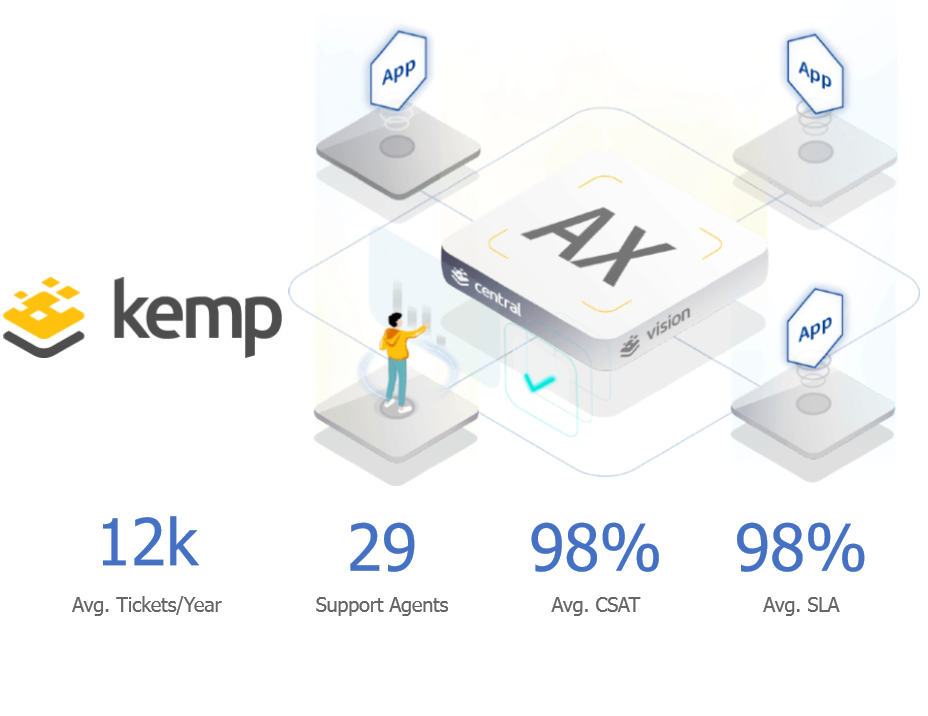 Frontline Database Connector Information
The Frontline Database Connector (FDBC) is a solution that can be used to connect your CXone Cloud Contact Center with your data. With support of multiple database types and the ability to use multiple databases within the same connector, this integration provides the connection needed to perform Proactive XS, Screen-Pop, Self-Service, contact memorialization, and more integrations.
The FDBC is hosted on Azure App Services, which has a range of IP addresses that can be whitelisted in your firewall to ensure access to your database is limited to trusted IPs. To setup and access your database, we need to know the type of database you are using. Currently supported are MySQL and msSQL. A user will need to be provisioned for the database connector to have permission to access the database and tables that we want to use with NICE inContact. Lastly needed is the IP address / host address of the database that we can connect to. A list of the database names to access will be needed.
The FDBC traffic is encrypted with SSL technology and enforces unique key and secret combination to ensure that access to the database and data within is only accessible to those with the given authorization.
API calls made to the database connector are performed via REST and accepts / returns all content in JSON. Any query or SQL statement you can make (SELECT / INSERT / UPDATE / DELETE / ETC) can be made and passed-through the connector. The only limitations come from the permissions given to the user the connector authenticates as.
Frontline CXone Database Connector Integration
$1,200

Enables a database to connect to NICE inContact via secure API
Supports two databases for redundancy and / or added functionality
Compatible with Oracle / SQL Server / MySQL / SQLite / IBM DB2 / additional database architecture support added upon request
Perform queries, executions, and stored procedures
Supports pagination for efficiency and reducing server load
Implementation includes the following:

ScreenPOP / Custom Call Routing / Self-Service
Up to 3 database/web service calls, LOOKUP/PUSH/UPDATE

DB Connector Hosted Services (Monthly Recurring Charge)
$500

Includes free upgrades and maintenance
24/7 Support and 99.5% uptime
FinTwist (SOLE)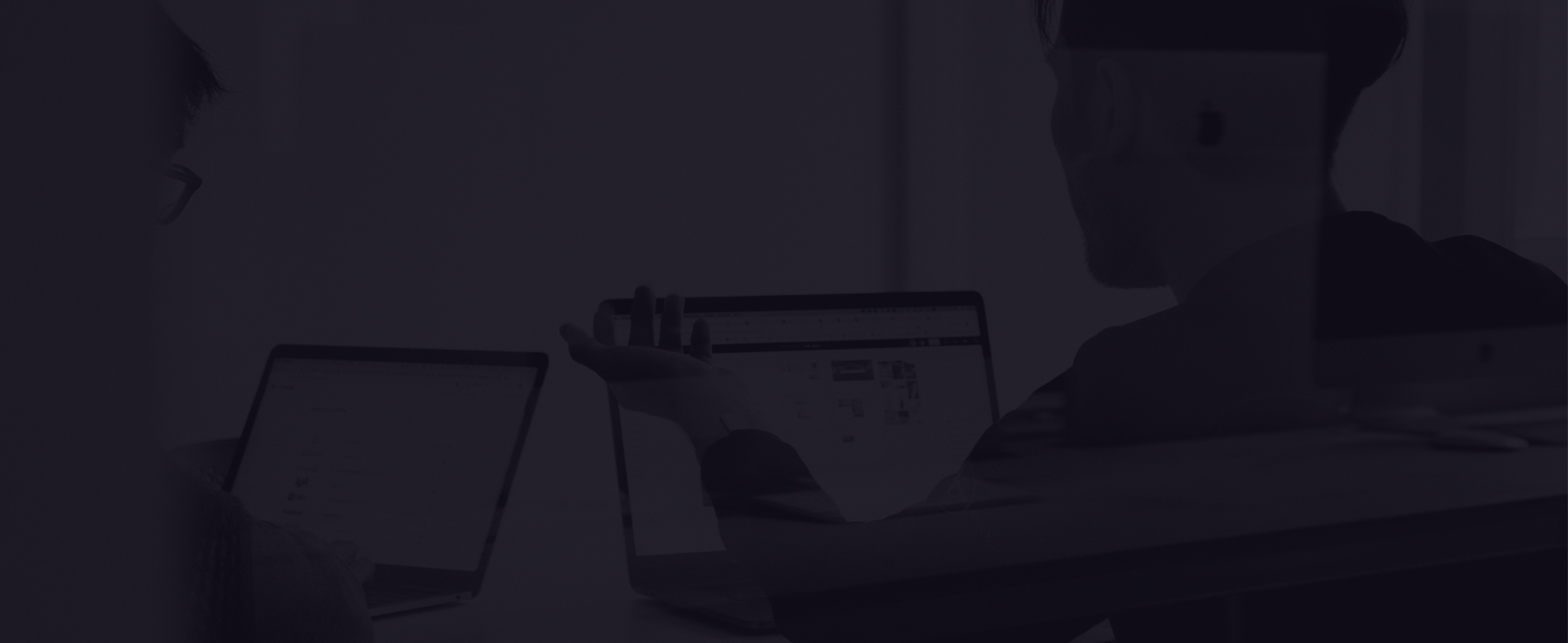 REad More
Middleware Update Without Service Disruption.

With an announcement from a middleware partner they would be closing their business, SOLE Financial needed to move fast. Any disruption in business services would severely impact their customer base. Without delay, Frontline Services stepped in, secured the platform, delivered PCI compliance, and avoided service disruption.