Professional CX Customer Service and Outsourcing
Set the Right CX Trajectory
As your business grows and your customer's expectations change, you'll undoubtedly find yourself reimagining your operational and experiential CX needs. It's obvious that Customer Experience will continue to drive attention for business health and longevity, so ensuring the proper strategy and its execution is paramount to your success. One bad strategic move can take you down a dead-end path. Don't let that happen. Our professional services team has extensive experience in solving unique customer engagement challenges, and can help you scope, design, and deliver solutions that are right for now, with flexibility for the future.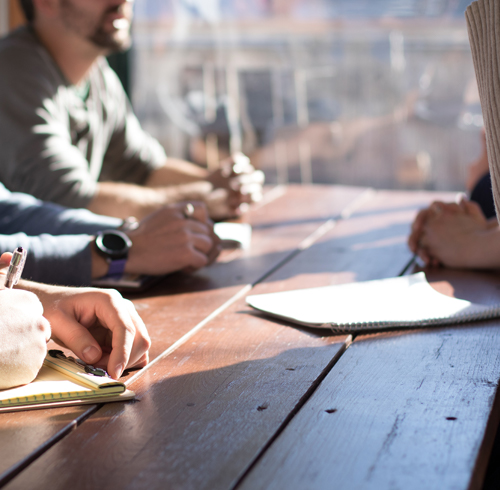 Pragmatic Approach to Our Process
Frontline Services knows customer success. We've proven our capabilities by delivering best-in-class professional services through effective project management leadership and coordination. With over 375 implementations under our belts, there isn't anything we haven't already seen.
This is the most critical phase of the project and requires that the project team be diligent in completing deliverables that will impact the success of future phases. The planning and alignment completed here will lay the foundation for the Build and Connect Phases.
Align
During the Build phase, the platform is configured in accordance with the business requirements. This phase includes both platform testing, and customer acceptance testing of the build. Testing should be conclusive of all modules that have been implemented and can extend over several service engagements or phases.
Build
In the Connect phase the telecom, and when necessary, the data connectivity to the platform cloud is procured and tested. The connectivity plan for the project is defined by what has been acquired, but the tasks to implement connectivity design happens during this phase. Any integration to external systems is also considered during this phase.
Connect
Preparations for the customer's go-live date include final testing and end user training. The platform's software applications and the connectivity solution are ready at this point, and the customer begins using the platform in production.
Deploy
Frontline Services offers a full complement of professional and managed services, accompanied by custom application development expertise, to keep you ahead of the Customer Experience curve. You can get back to running your business while we support your short and long-term goals.
Always Innovate
A
B
C
D
Always Innovate
Click Here
Premier Business Consulting
Frontline Call Center has experience supporting a wide genre of businesses using many different tools and platforms. Working through the onboarding and changing needs with our clients has brought experience in understanding what this process looks like and how to assess the need from several angles including budget and ROI.  Due to the way Frontline Services and Frontline Call Center can interact, we can really assess with you the differences between setting you up with your own contact center versus outsourcing and can even blend both our sides providing you with your own contact center instance but outsourcing you the agents to sit on your instance.  Hourly consulting to work through and solution for specific issues in specific areas are offered in addition to our scheduled virtual classes.