FOOD AND BEVERAGE
Why Do You Need a Customer Service Call Center?

By Frontline Group September 8, 2022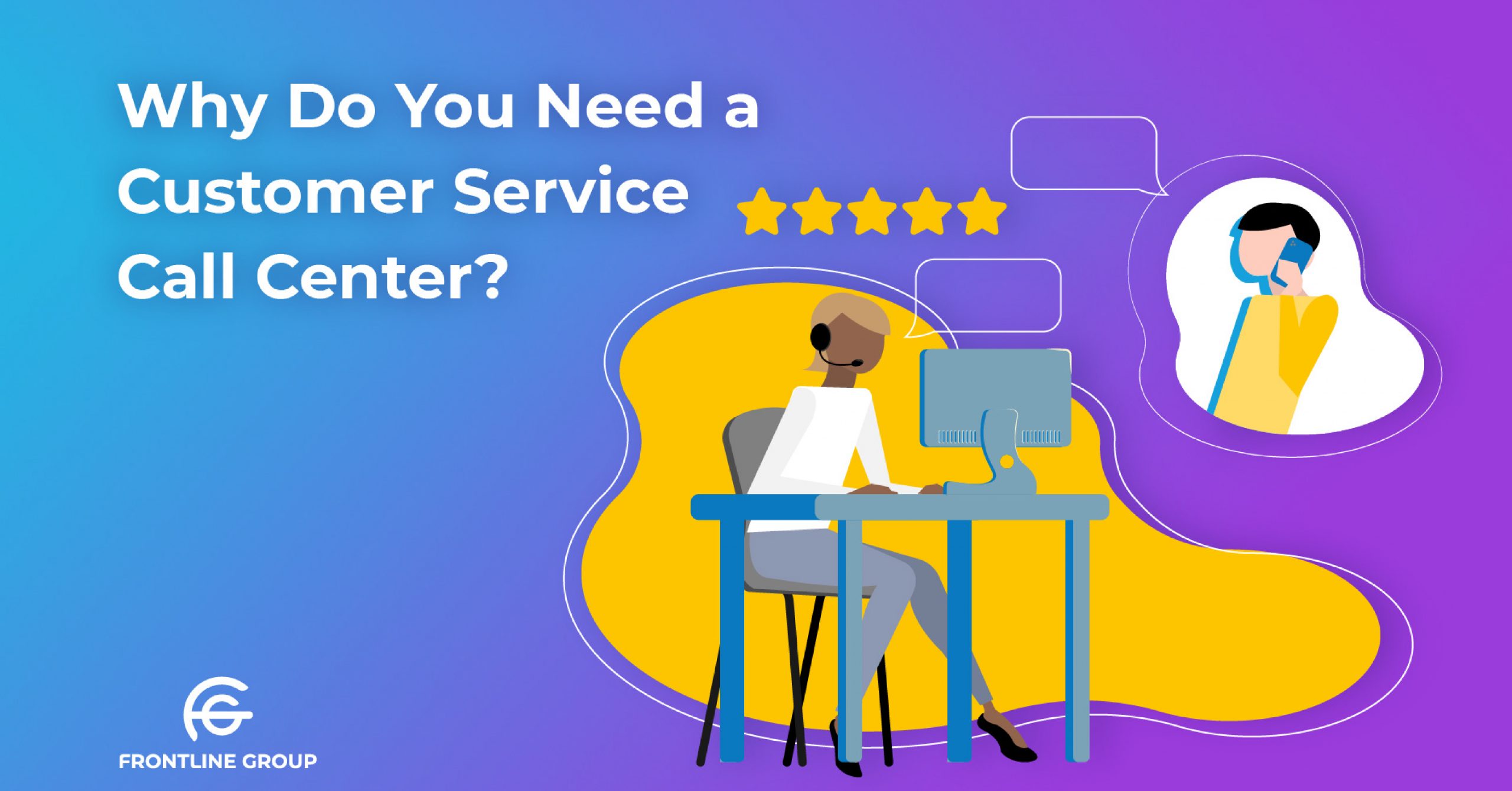 FOOD AND BEVERAGE
Why Do You Need a Customer Service Call Center?

By Frontline Group
September 8, 2022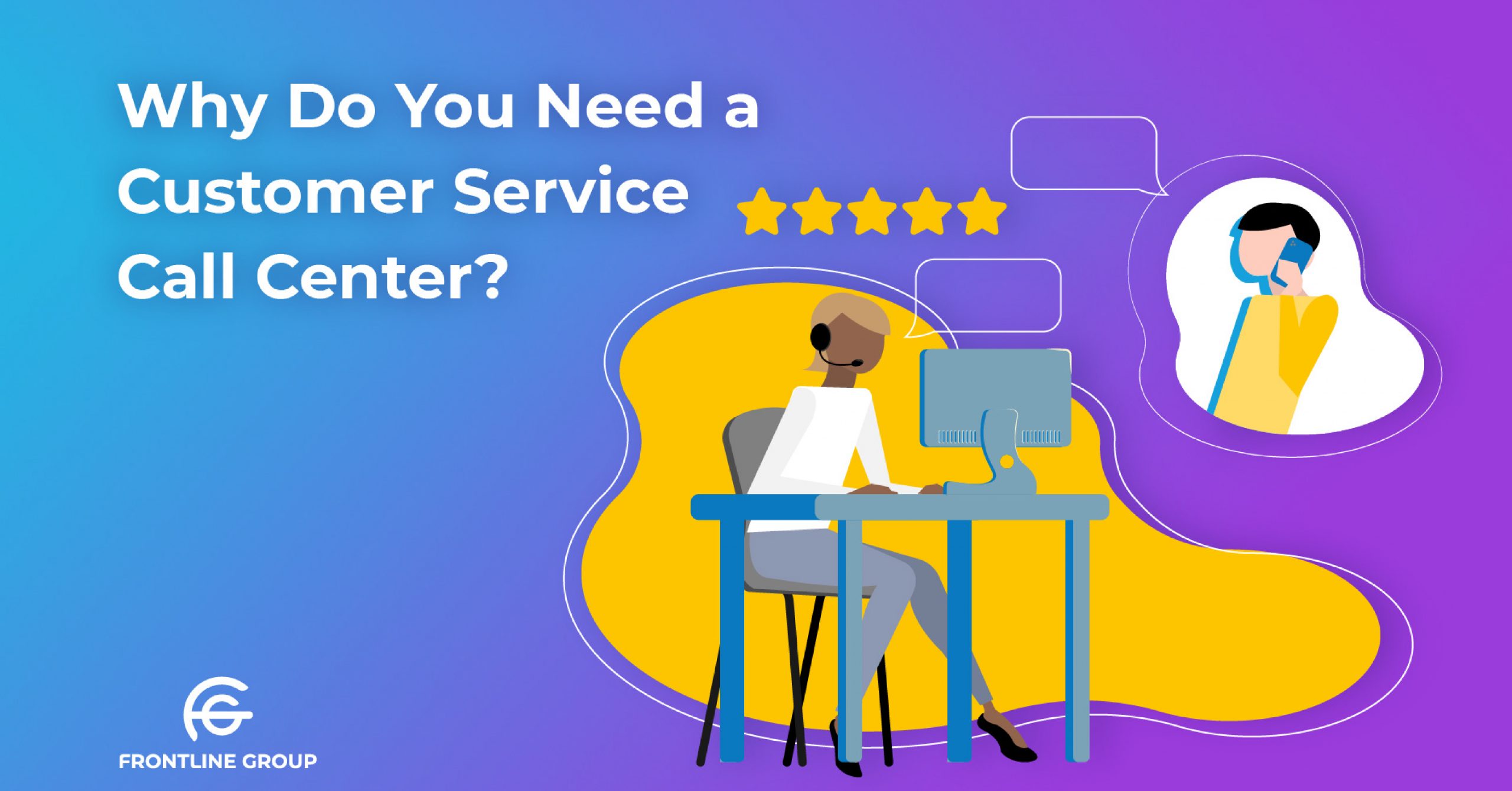 If you are wondering why you need a customer service call center, it's a great sign you are asking the right questions and thinking about how to provide excellent customer care.  
This blog will explain why need one, in terms of improved customer relationships; employee productivity; and marketing benefits. 
First, let's discover what is meant by a call center.   
What is a call center?
Call centers are an integral part of organizations across the globe. They are filled with trained agents who provide a myriad of services such as: 
Customer Support

Answering Service Assistance 
These centers help businesses provide excellent client service; by offering multi-layered communication channel options including email, web-based chat, instant messaging, social media, and other innovative communication channel modalities. There are different types of call centers. 
Inbound.
This type receives incoming calls, generally from prior customers with concerns or questions. Call center agents offer customer care/customer support to resolve issues and answer questions.
Outbound.
This type makes outgoing calls for a variety of customer care reasons or for lead generation. 
Hybrid.
This type handles both inbound and outbound communications. Some call centers are in an actual physical location, while others are virtual, and others are a combination of both types. 
International vs. U.S.-based.
The location of call centers varies. There are domestic and offshore call centers in foreign countries. 
While many call centers offer similar services, some offer customized services, which is important when determining which service fits your needs best.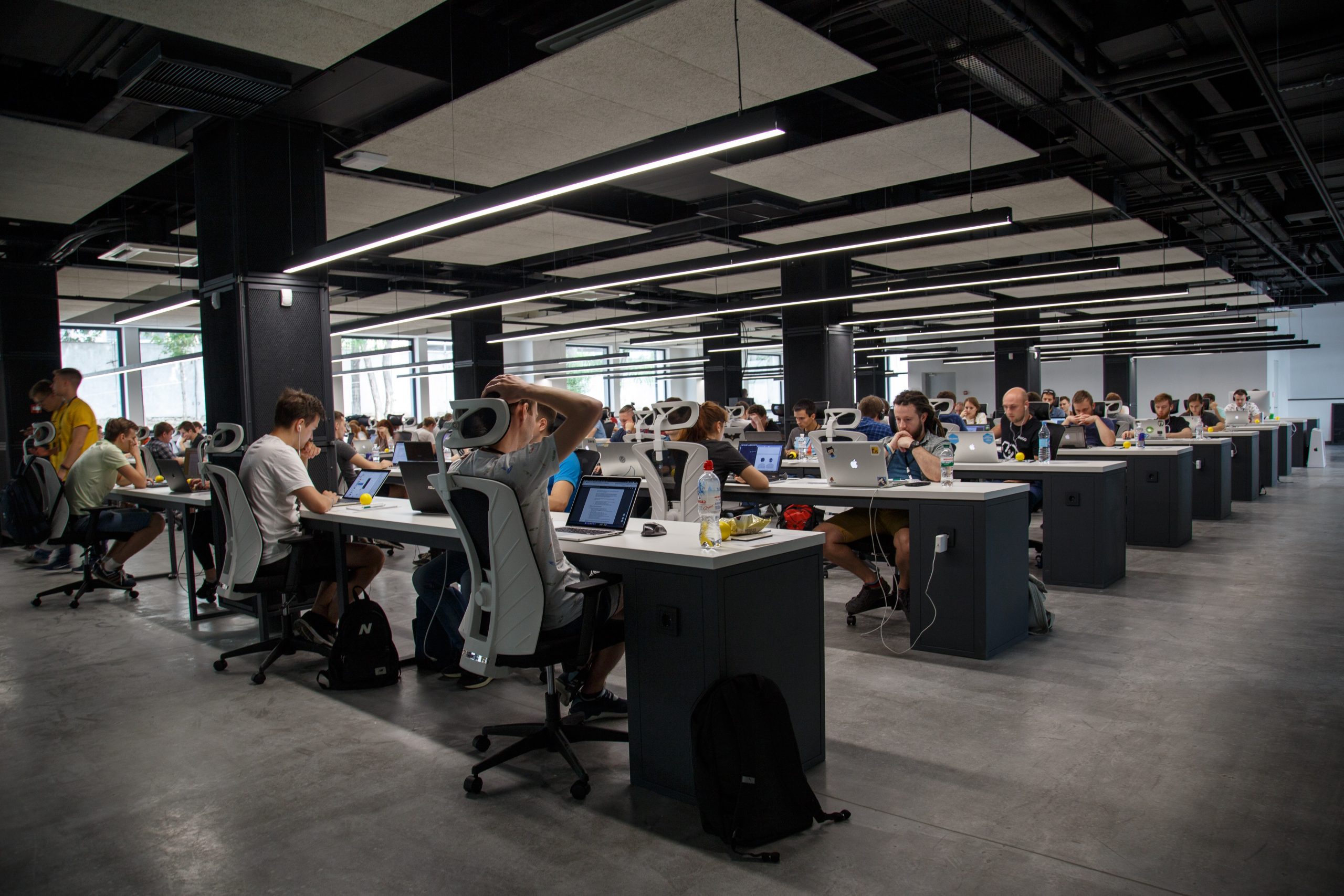 Three Key Benefits of a Call Center for Your Business
Call centers can really help businesses reach the next level for customer service, job satisfaction, and increased sales. 
Here are three key benefits as to why your business should have a call center in place.
Benefit #1 – Improved Contact with Customers
An important benefit to working with contact centers is that agents have direct contact with your customers. Below are some of the benefits of direct interactions. 
Deliver great customer support.
Using omnichannel communication strategies can help you stay in touch with customers. A customer can communicate by text, email, or telephone. 
Customers can choose the type of communication modality they prefer. They can send an email instead of waiting on hold for a call center agent. According to the Customer Experience Impact 2010 report, 82% of U.S. consumers surveyed reported they stopped doing business with a company as a result of a poor customer service experience.  
Offers customer support 24/7.
Advances provided by technology allow call center agents to provide 24/7 support. Immediate customer responses help increase customer trust and retention. 
If you are pondering why you need a customer service call center, a clear benefit is the ability to deliver customer support services, whenever the customer requires assistance, in whatever time zone the customer is located. This helps build customer relationships. 
Provide highly trained call center agents.
Specialized call center agents who are experts can provide customer support, technical support, and other highly valuable services.
The advantages for a small business or large organization of working with a call center are multifaceted, benefiting customers and allowing employees to focus on their jobs instead of answering phone calls.   
Benefit #2 – Employees Can Focus on Their Jobs
Providing the opportunity for employees to focus on their jobs instead of being on the phone all day is one answer to the initial question: why do you need a customer service call center? There are other ways call centers can help employees be successful. 
Allows employees to focus on other priorities. 
Utilizing agents can minimize distractions for employees required to take phone calls which can potentially zap up time, energy, and focus. This also allows employees to prioritize other important job duties.
Increases employee productivity. 
Training staff to manage calls and provide superior customer service is time-consuming and expensive instead of focusing on the goals of your business. You can avoid having to worry about telephone coverage or how to manage customer service if staff is absent because of sick days, vacations, or training. 
Offers employees flexibility. 
Businesses are able to offer employees remote and hybrid work options by using contact center agents who can provide customer care. A 24/7 contact center allows a business' employees flexibility in scheduling as customer care is not a driving factor in employees' work schedules.
While improving employees' work productivity is another reason to consider, marketing considerations are another reason this can be beneficial to your company.
Benefit #3 – Excellent Marketing Strategy
Contact center agents are often the front-line brand ambassador for your products and services in the following ways.
Trained professionals
Contact center agents are specifically trained to represent your brand or services. They are trained to have a solid base of information about your specific products.

Product advocate. 
Contact center agents are an excellent communication channel for advertising, upselling, and recommending your products and services. 
Reputational marketing representative.
Customer care extends beyond helping customers – it includes sales and reputational marketing. 
Picking the right call center to represent your products and services is an important decision. 
Why Do You Need a Customer Service Call Center Like Frontline Group? 
Frontline Group's cloud-based contact centers offer state-of-the-art professional customer support services and solutions. 
Frontline Group specializes in providing high-touch customer care, a philosophy of offering customer support in such a way that customers feel understood and well taken care of. 
Are you interested in learning more about effective call center solutions? Contact Frontline Group today to get a quote and more information.