Support Implementation of Customer Service Strategies
Finding the Right Implementation Partner
Implementing a customized call center solution goes far beyond a software rollout. It requires a deep understanding of your customer experience expectations and business objectives. We work with you to have the whole picture; then we can ensure customer satisfaction and a great return on investment!
When you choose Frontline Services as your implementation partner; you will get innovative thinking that can help your new solution integrate smoothly into your existing business environment.
Our Promise to You
Frontline Services is committed to providing you a successful and smooth implementation. We offer best-in-class implementation managers who have completed over 1200 implementations. Due to our experience, we have learned many ways to ensure that your implementation goes smoothly and is completed on time!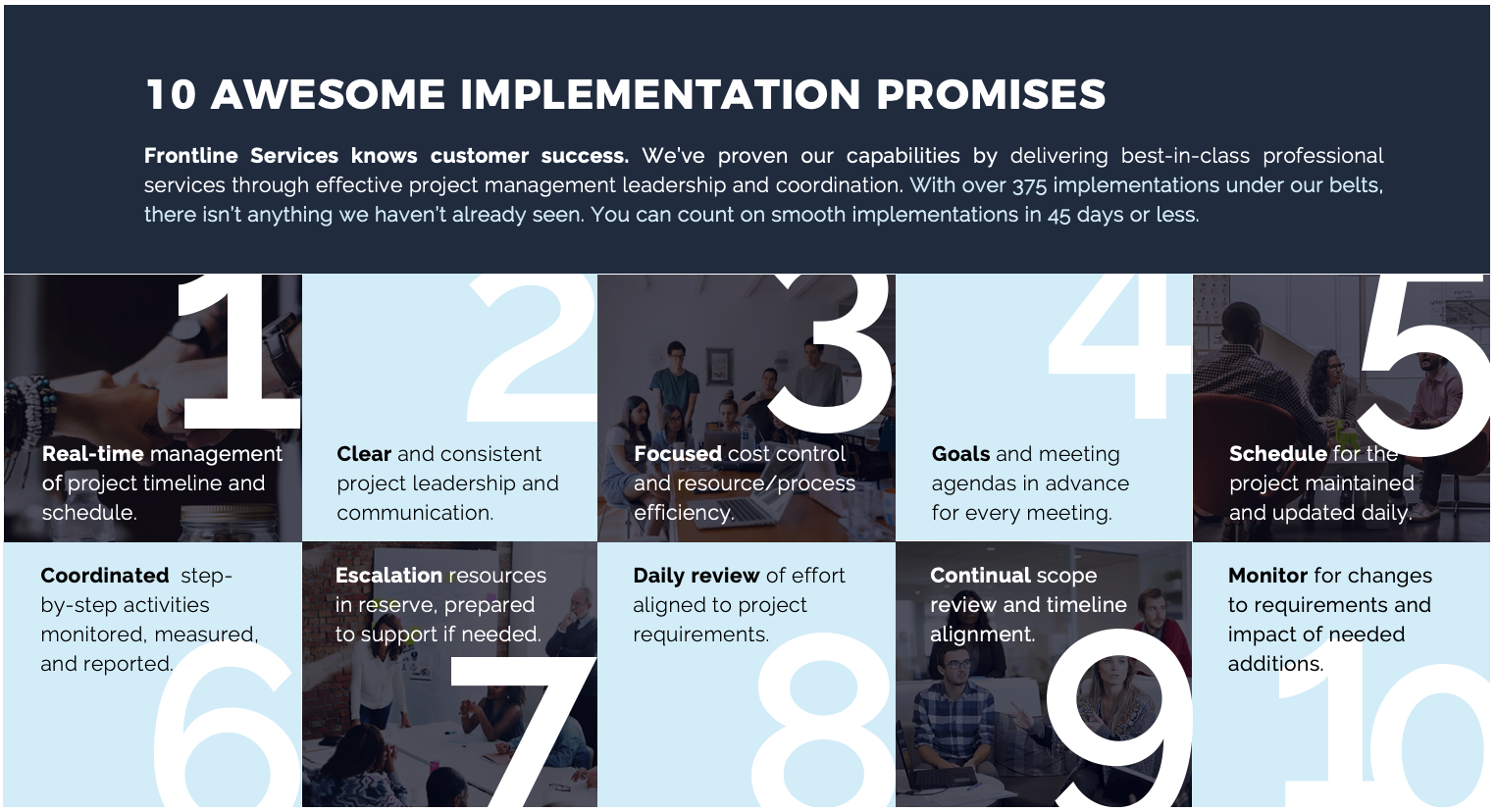 Expertise You Can Count On
Our team of seasoned Implementation Managers are experts in the industry. They can think outside of the standard implementation process and ensure your solution is customized for your needs.  We specialize in SaaS cloud-based implementations and integrations. We've integrated with over 75 top software companies to create tools that increase workforce efficiencies and utilization.