CALL CENTER
What Does a Call Center Do?

By Frontline Group July 8, 2021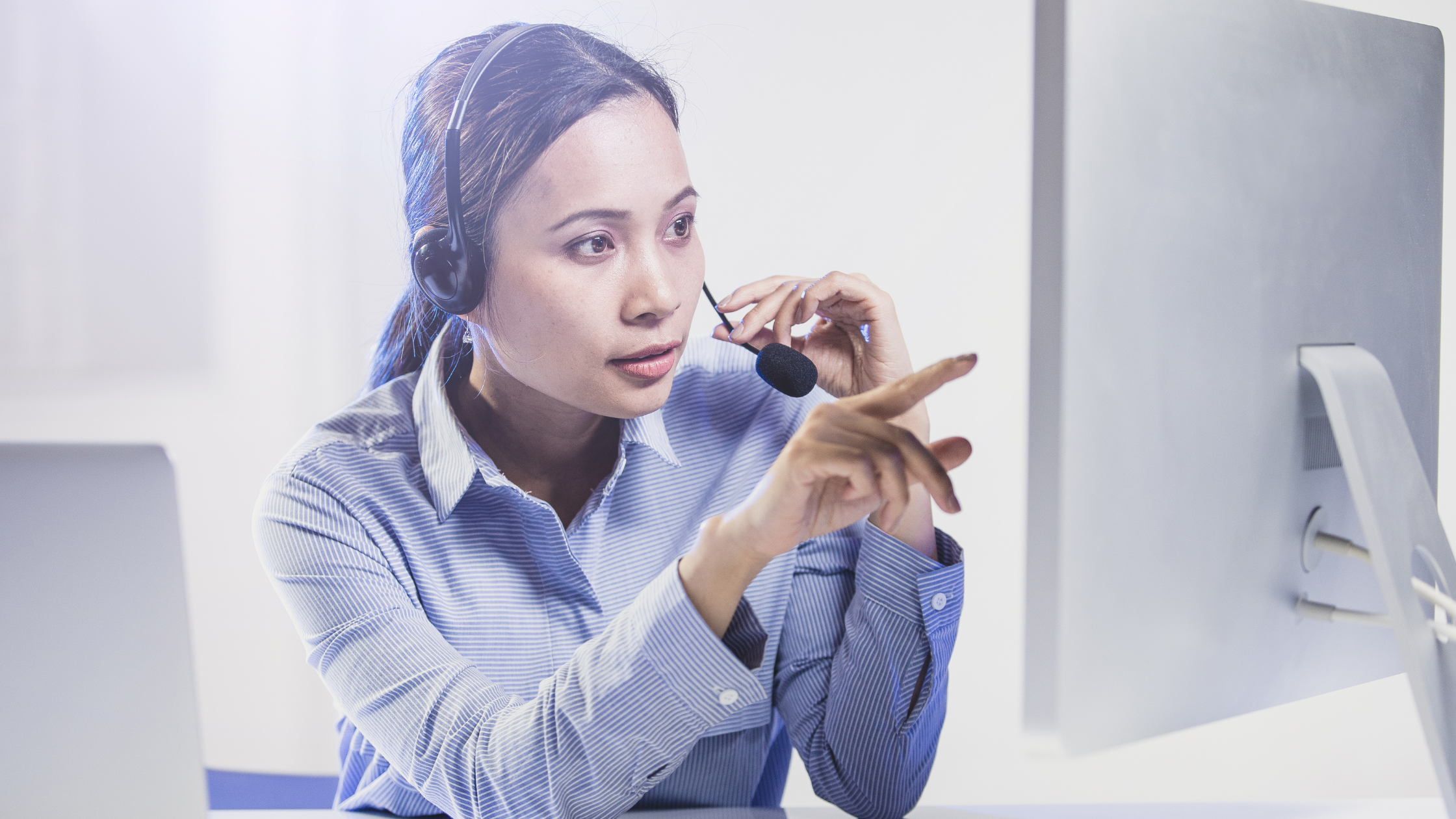 What Does a Call Center Do?
What comes to mind when you hear the term "call center"? Perhaps headsets, rooms of phones, or maybe frustration and wasted time on hold with someone halfway around the world. While these notions were once true, call centers have changed remarkably in recent years. Interest in call centers boomed during the COVID-19 pandemic as customers weren't able to get service in-person and many businesses went to a remote work environment. The basic call centers of past years are morphing into technologically advanced contact centers that can serve a wide variety of a company's needs. In fact, Frontline Group has seen double the rate of agent growth this year than it has in years past despite having been powered by remote workforces since 2005. This statistic reflects a shifting marketplace for communications and outreach. So, with that, let's cover what call centers today do, as well as what the current trends are.
Call centers is no longer a totally accurate term in our current world. In addition to answering customer calls, call centers now often use artificial intelligence technology to direct customer calls and improve employee efficiency. Employees also conduct digital care (connecting with customers online through chat and email) where they may rarely if ever answer a telephone. Call centers more closely resemble customer care hubs that serve as a company's remote touchpoint for all things customer service. They may be responsible for solving technical problems, issuing refunds, coordinating billing, and following up on potential sales. Some call centers are even staffed by health professionals who can assist with health issues like quitting smoking, working through mental health crises, and connecting to important resources in their community. Regardless of their specific function, more call centers today are using high-tech analytics to track customer interactions and call center agent effectiveness. Frontline Group also offers outbound projects to support your business development goals, including client surveys, information gathering, and even lead verification. Qualifying and reaching out to potential customers identified by things like abandoned carts or other browsing data is all part of our administrative service offerings – so if you need it, just ask!
What's an outsourced call center?
Technology is advancing faster than ever before. For many growing small businesses, they find their employees overwhelmed by customer interactions while simultaneously trying to fulfill their other responsibilities. Rather than spending big upfront to build and maintain their own call center, many small businesses are finding outsourced call centers to be a more functional and cost-effective option. Outsourced call centers are run by a dedicated firm that specializes in cloud-based call centers, customer service, and call center technology. There are several benefits of outsourcing contact center services. Outsourced call centers offer the same benefits as an on-site call center, but they have some key advantages.
Call centers, whether on-site at a company's premises or off-site through a dedicated, outsourced call center, offer valuable resources for companies of any size.
Customer service: The best call centers are able to meet a variety of customer needs. They should be able to solve technical problems and offer fast solutions, answer basic questions about a company's products or services, and seamlessly handle shipping and billing issues. Logistically, this can be a challenge for on-site call centers that may need to transfer a customer numerous times in order to solve different issues.
Specialization: Call-centers, and particularly outsourced call centers, employ trained customer service agents who are experts at meeting a customer's needs. When call-centers employ specialized personnel to handle customer service they get better results than adding additional duties onto an existing employee's workload. Specialization also enables faster improvement and more focused professional development.
High-touch customer care: At Frontline, our call center focus is always high touch customer care. All of our agents are trained to offer customer support in such a way that they feel understood and taken care of. Our call centers are exclusively centered on customer service, help desk, and reservation support and not sales so our agents are able to handle all types of customer inquiries using well-honed customer service skills.
Prioritizing customer experience: In past years, many companies opted to have their call center needs met at the lowest possible price. They didn't care if their customers' needs were solved, but instead just wanted to ensure they made a token effort at the least possible price. This led to call centers staffed by low-cost employees in other parts of the world. Now, more companies are moving call centers back to the U.S. and working to make sure their customers have a positive interaction with the call center.
Is a call center right for your business?
Regardless of whether you have a rapidly growing small or medium sized business or an established enterprise, a call-center might be a logical next step. Rather than spending time and resources building your own call center that is likely to quickly become outdated, your company may be better served outsourcing your call center needs.
Frontline's cloud-based contact centers can provide the customer support services you're looking for. They can be tailored to fit your business' needs to ensure the call center continues to work for you even as your company needs are shifting. Learn more about how Frontline Services can offer you a premier call center without any of the hassle of building and maintaining your own. Contact Frontline now, or quickly request a quote.